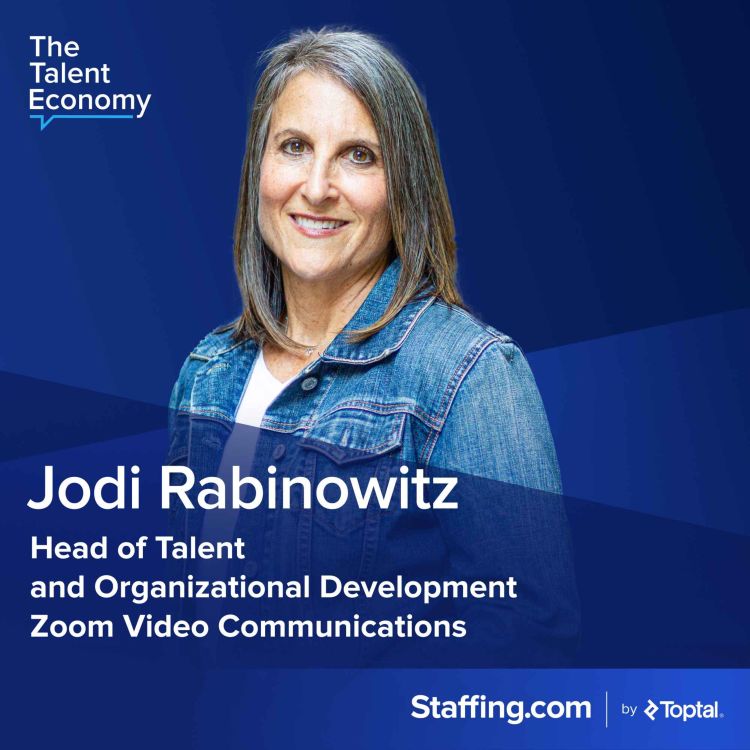 The Talent Economy Podcast
Creating Culture Behind a Webcam
Zoom meetings have become the norm for hybrid, remote, and in-office environments, defining a monumental shift in how and where work gets done. Jodi Rabinowitz, Head of Talent and Organizational Development at Zoom Video Communications, talks about how the company maintained its cohesive work culture during the COVID-19 pandemic, and how Zoom has helped companies stay connected even as the very nature of work has shifted. 
Rabinowitz has worked in leadership development for more than a decade. She has held senior roles in corporate and nonprofit organizations, including OppenheimerFunds, BNP Paribas, and the Metropolitan Museum of Art.
Some Questions Asked:
What does Zoom do to keep its culture alive while its workers are fully remote? 11:36
Why are authentic connections important, especially for distributed teams? 13:48
What are the most important factors that make Zoom's onboarding program successful? 17:41
In This Episode, You Will Learn:
How Zoom uses "culture dips" to bolster employee motivation and satisfaction.
Why remote makes for a more effective work environment.
Advice for companies leaning into a hybrid or fully remote model.
Links: