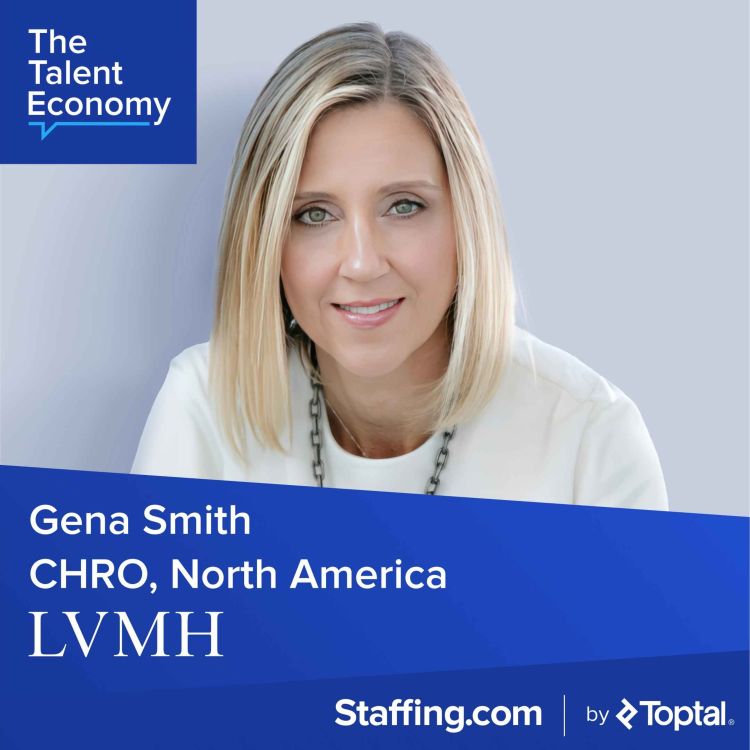 The Talent Economy Podcast
LVMH: Preserving Heritage, Inspiring Innovation
Gena Smith, Chief Human Resources Officer of LVMH North America, joined Michelle Labbe, Chief People Officer of Toptal, on the latest episode of The Talent Economy podcast.LVMH Moët Hennessy Louis Vuitton, is a renowned luxury goods conglomerate headquartered in Paris. The company's diverse portfolio of brands includes household names such as Moët & Chandon, Hennessy, Louis Vuitton, Christian Dior, Fendi, Givenchy, Dom Pérignon, and TAG Heuer. LVMH operates as an ecosystem where each brand maintains its unique DNA and heritage while benefiting from synergies within the group.Smith plays a key role in fostering LVMH's signature culture of creative excellence among the company's 40,000 North American employees. Prior to joining LVMH in 2011, she spent more than a decade working closely with leading retail and luxury brands through notable industry consultancies. Based in New York City, Smith also serves on the board of the Fashion Scholarship Fund, a nonprofit association that supports young talent as they seek to realize their career ambitions in the fashion industry.
Some Questions Asked:
How is LVMH leaning into internal mobility?
How do you make employees feel safe enough to take creative risks and contribute their ideas?
How do you ensure that LVMH's heritage brands remain relevant and inspire people today, while still honoring their history?
In This Episode You Will Learn:
The core values of LVMH and how they are honored.
How LVMH manages talent and creativity by engaging the next generation of craftsmen in the luxury industry via programs like Métiers d'Excellence, DARE, internal mobility and much more.
How LVMH maintains its dedication toward diversity, equity, and inclusion (DE&I).
Links: